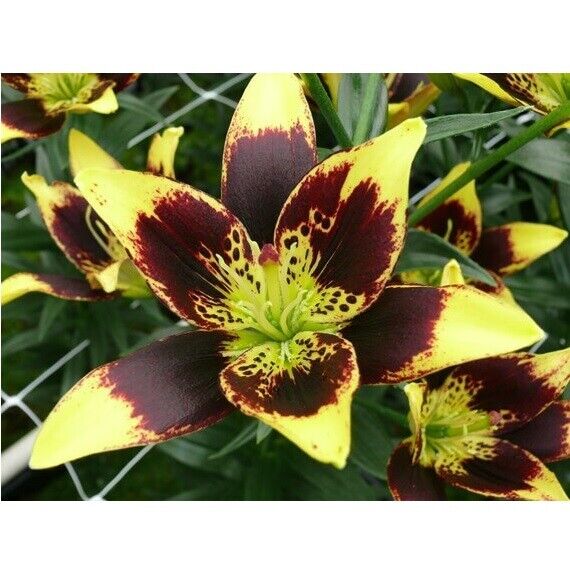 EASY DANCE LILY FLOWER BULBS HARDY PERENNIAL PLANTS GROW 2-3 FEET SUMMER BLOOMS!
BUY IT NOW, PRICE BREAK ON QUANTITY!!!
1 BULB * 3 BULBS * 6 BULBS * 12 BULBS * 24 BULBS OR 48 BULBS
Asiatic Lilies are among the easiest to grow flowers with outstanding colors. These carefree perennials grow back year after year for your continued enjoyment. Asiatic lilies will flourish in a full to partial sun location with excellent drainage. "Easy Dance" lilies are a long lasting, pollen free variety. A yellow lily with purple/maroon dark spotted center & dark mid section capped off with yellow tipped petals that will make a fabulous addition to any perennial garden. Strong stems approx 28″- 36″ tall at maturity, hardiness Zones 3-9. Plant lots of lily bulbs so you can make large beautiful bouquets.
I am offering mature, flowering size bulbs 12/14cm in circumference. Each bulb will flower in your garden this year and will increase for many more years to come.
We combine shipping ($1.50 per additional item) so check out our other items for sale!