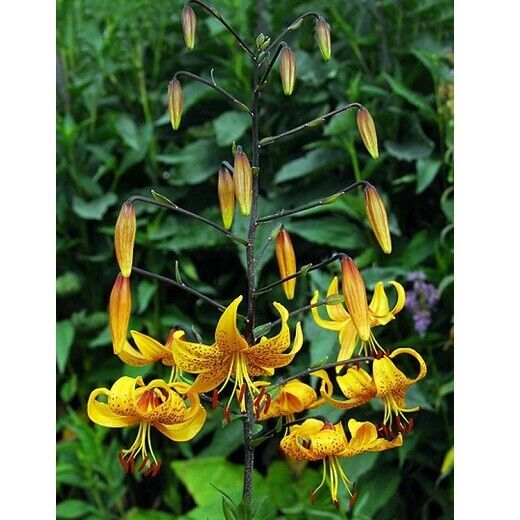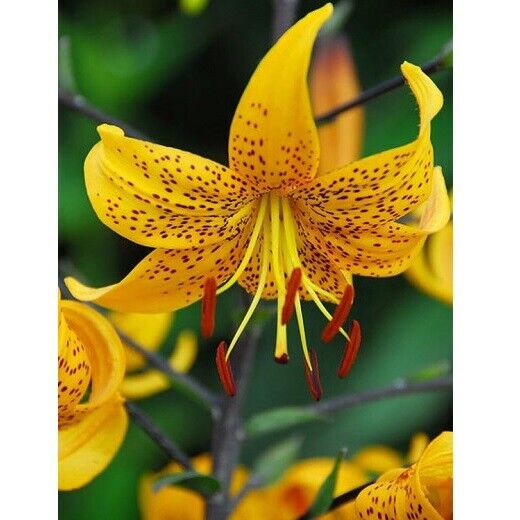 LILIUM LEICHTLINII ~JAPANESE TIGER LILY~ FLOWER BULBS TALL, YELLOW W/BLACK SPOTS
BUY IT NOW, PRICE BREAK ON QUANTITY!!!
1 BULB * 3 BULBS * 6 BULBS * 12 BULBS * 24 BULBS OR 48 BULBS
Native to Japan,
 Lilium leichtlinii
 is an Asiatic
 Lily
 species that is incredibly graceful with slender stems plentifully clad with long, narrow leaves and abundant, golden yellow flowers, 2 in. wide (6 cm), resembling Tiger
 Lilies.
 Downward-facing and strongly reflexed, they are covered with chocolate speckles, giving them the appearance of the skin of a tiger. Plants grow 3 to 4 feet in height. Hardy Zones: 3-9.
I am offering mature, flowering size bulbs 12/14cm in circumference. Each bulb will flower in your garden this year and will increase for many more years to come.
We combine shipping ($1.50 per additional item) so check out our other items for sale!