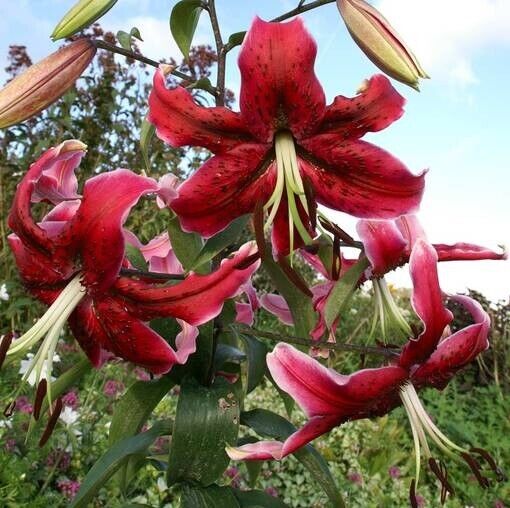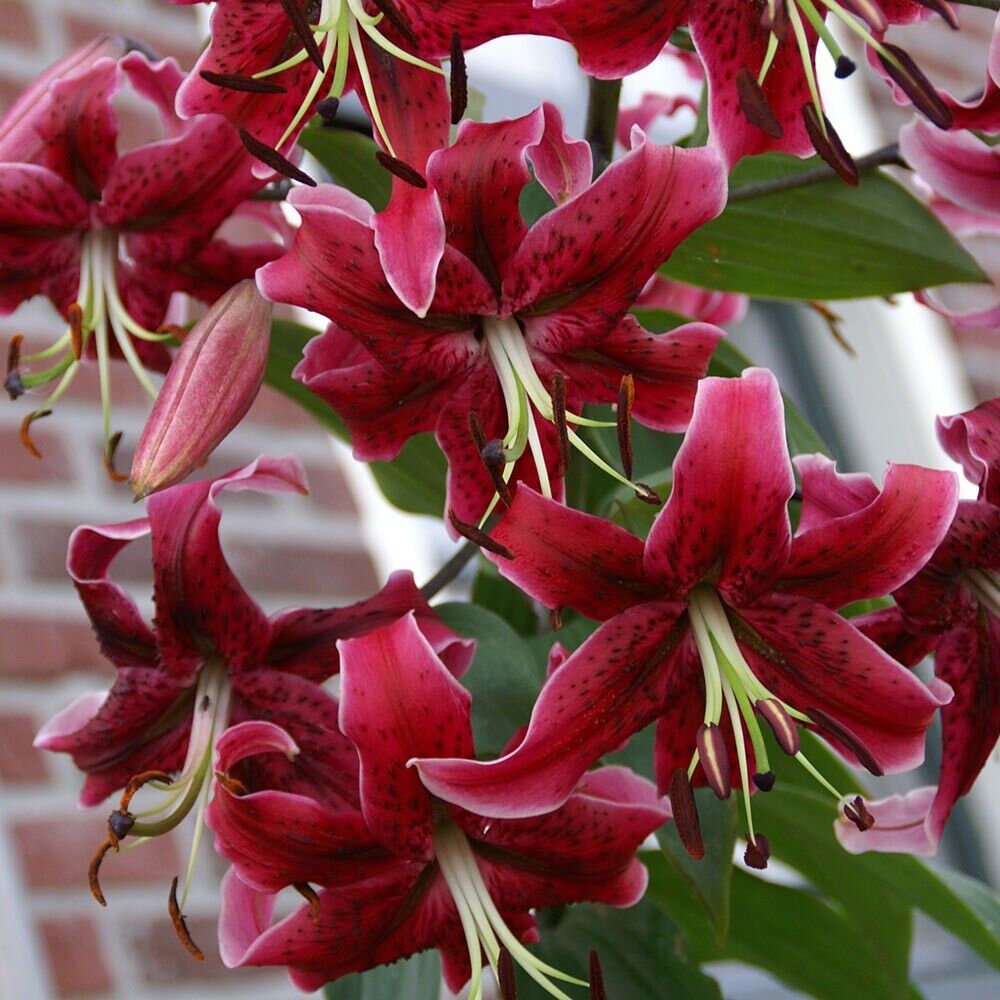 MISS FEYA TREE LILY FLOWER BULBS HARDY 4-8 FT. TALL GIANT FRAGRANT BLOOMS!
BUY IT NOW, PRICE BREAK ON QUANTITY!!!
1 BULB * 3 BULBS * 6 BULBS * 12 BULBS * 24 BULBS OR 48 BULBS
Miss Feya Orienpet Lily is a bright, bold raspberry lily with white edges. This beautiful variety is not only disease resistant but also very fragrant. Exhibits exceptional garden performance, is especially hardy and reaches an impressive height of 8' when fully established. Enjoy an abundance of blooms from mid to late summer.
Cold hardy, it is suitable down to zone 4!
I am offering mature, flowering size bulbs 12/14cm in circumference. Each bulb will flower in your garden this year and will increase for many more years to come.
We combine shipping ($1.50 per additional item) so check out our other items for sale!