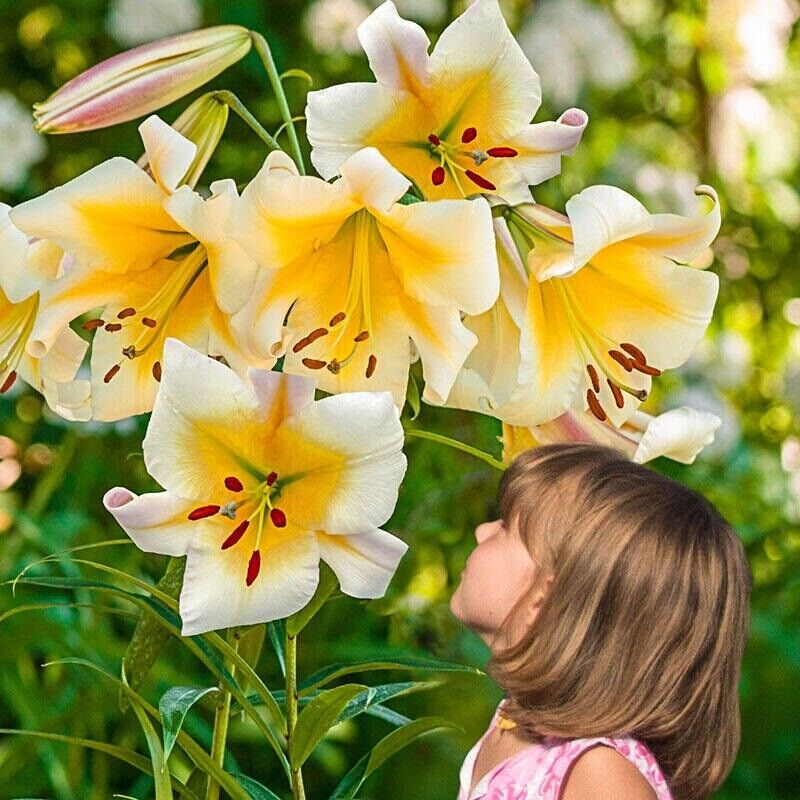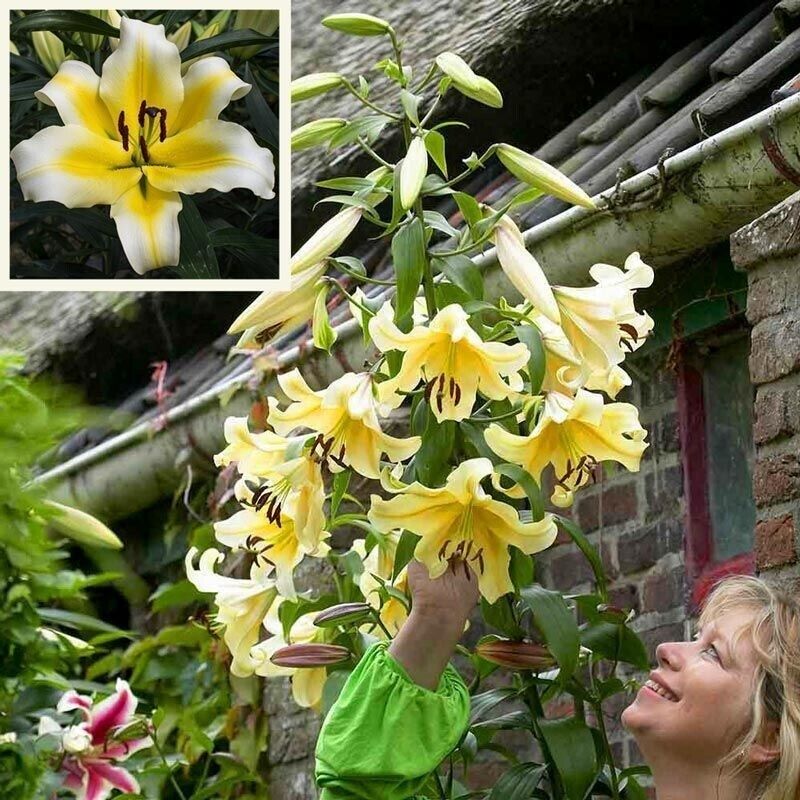 MISS PECULIAR TREE LILY FLOWER BULBS HARDY GROWS 4-6FT.TALL FRAGRANT 11" BLOOMS!
BUY IT NOW, PRICE BREAK ON QUANTITY!!!
1 BULB * 3 BULBS * 6 BULBS * 12 BULBS * 24 BULBS OR 48 BULBS
This cross between an Oriental lily and a trumpet lily produces huge, trumpet-shaped flowers on tall, strong stems. Blooms reach a whopping 11" across, have reflexed petals and are white with large, orange-yellow centers. Plants easily perennialize, growing taller and becoming more floriferous in following years. Mature Height: 4-7 feet!
Cold hardy, it is suitable down to zone 4!
I am offering mature, flowering size bulbs 12/14cm in circumference. Each bulb will flower in your garden this year and will increase for many more years to come.
We combine shipping ($1.50 per additional item) so check out our other items for sale!