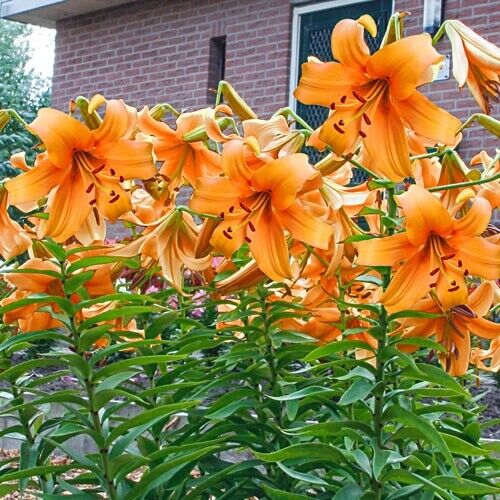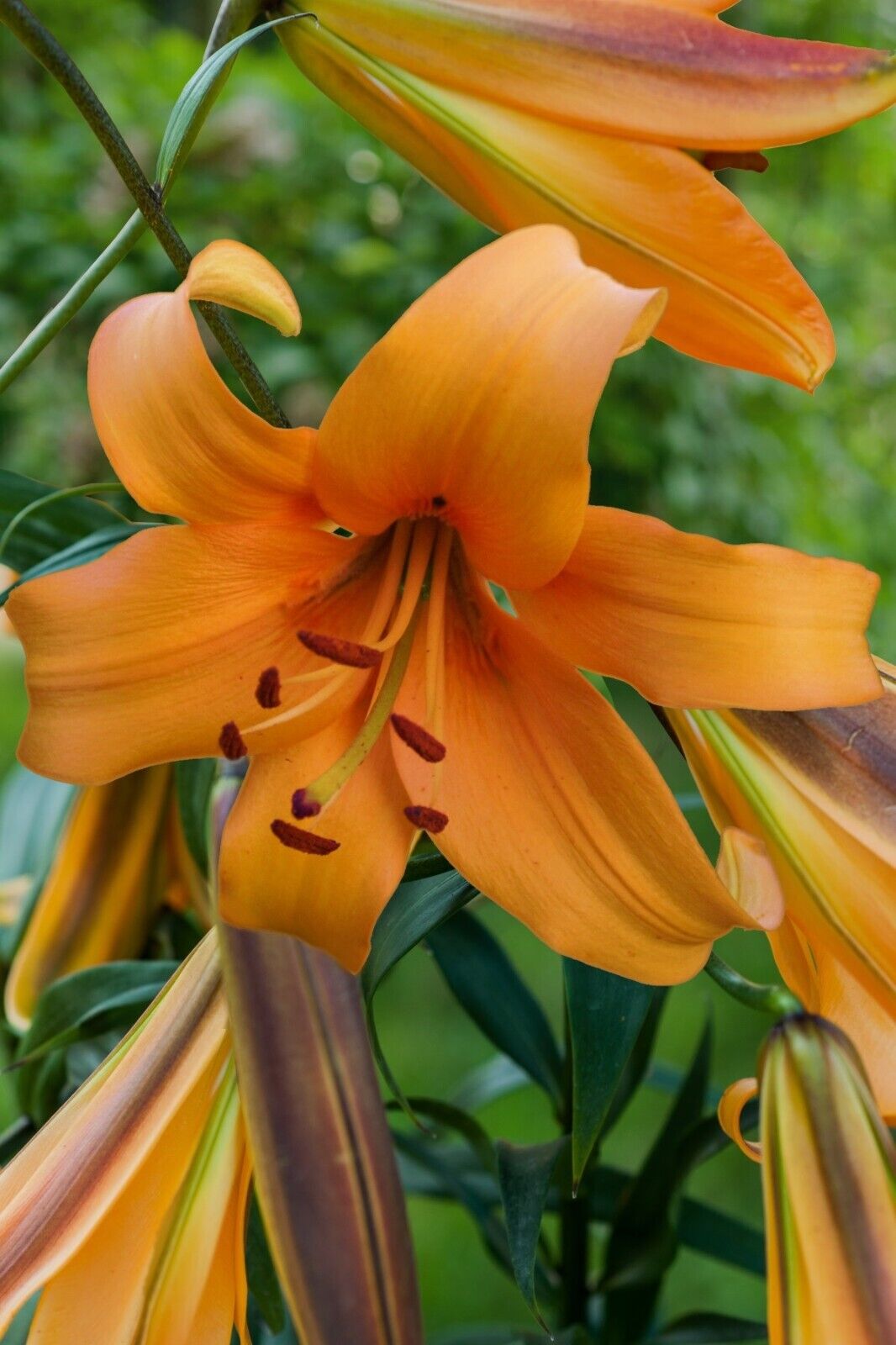 ORANGE SPACE ~TREE LILY~ FLOWER BULBS HARDY 4-8 FT. TALL GIANT FRAGRANT BLOOMS!
BUY IT NOW, PRICE BREAK ON QUANTITY!!!
1 BULB * 3 BULBS * 6 BULBS * 12 BULBS * 24 BULBS OR 48 BULBS
When early to midsummer gardens need a boost of color, beauty and style, we suggest a generous planting of this new Giant Hybrid Lily. Orange Space is spectacular in both size and style! Boasting extra-large flowers that reach 7-7½" across, the vigorous plants grow taller each year, topping out at 8 feet. What a spectacular showing these lilies would make in a back border, as an anchor plant in a mixed perennial bed or as a focal point planting. Orange Space perennializes beautifully, returning yearly with increased bloom and vigor. Plus, the vibrant (and fragrant) lilies attract dozens of butterflies during the growing season. A true landscape show stopper!
Cold hardy, it is suitable down to zone 4!
I am offering mature, flowering size bulbs 12/14cm in circumference. Each bulb will flower in your garden this year and will increase for many more years to come.
We combine shipping ($1.50 per additional item) so check out our other items for sale!