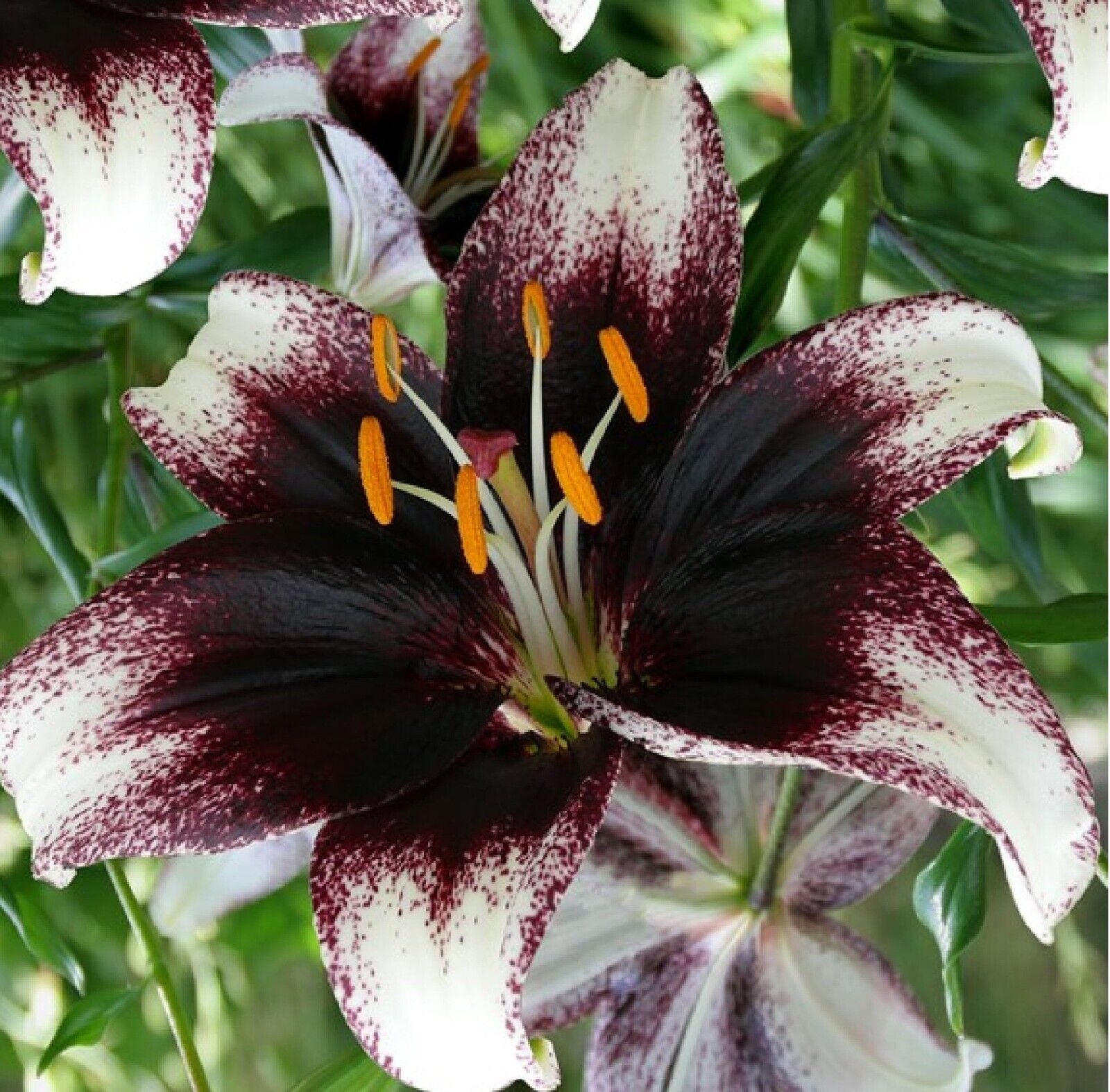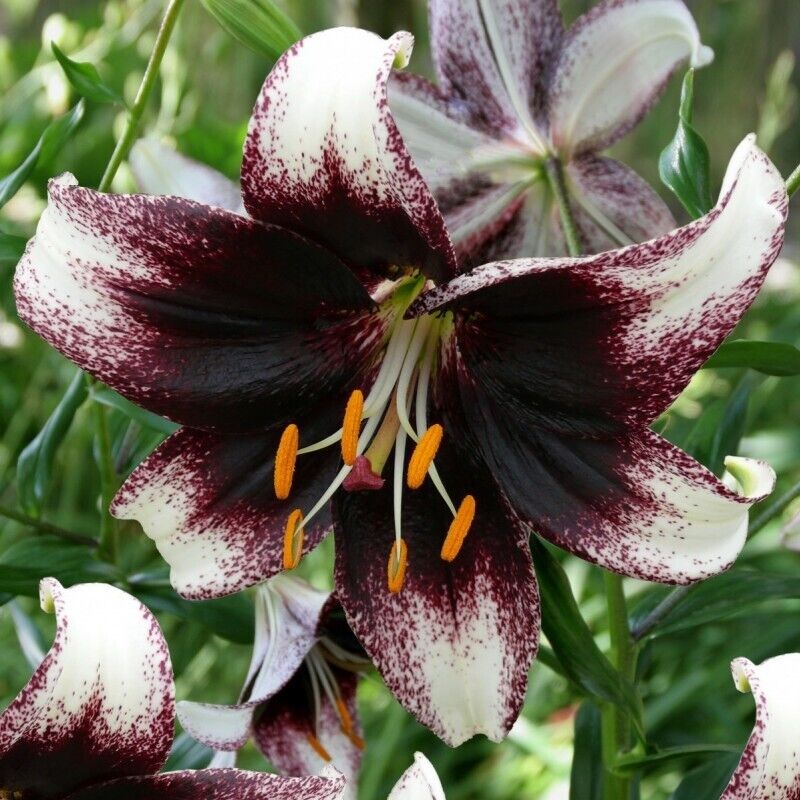 STUNNING~BLACK & WHITE~TANGO LILY FLOWER BULBS HARDY PERENNIAL PLANTS GROW 42"
BUY IT NOW, PRICE BREAK ON QUANTITY!!!
1 BULB * 3 BULBS * 6 BULBS * 12 BULBS * 24 BULBS OR 48 BULBS
What a stunner! Its out-facing, 5-7" flowers feature a cream-white base with a center heavily speckled in eggplant purple to black. The petals elegantly curve backwards to add further to the plant's appeal. Great in back of a summertime border or as a cut flower. It's a fabulous choice for dramatic accents sprinkled throughout garden beds, and the plentiful early summer flowers make spectacular cut flowers too!
Since they can grow to a height of 42 in, 120 cm and dislike dry, hot situations, we suggest planting them in sun or partial shade protected from strong winds. They can, of course, also be planted in containers just keep in mind that they prefer a rather heavy soil with an ample supply of humus and good drainage.
Cold hardy, it is suitable down to zone 3!
I am offering mature, flowering size bulbs 12/14cm in circumference. Each bulb will flower in your garden this year and will increase for many more years to come.
We combine shipping ($1.50 per additional item) so check out our other items for sale!