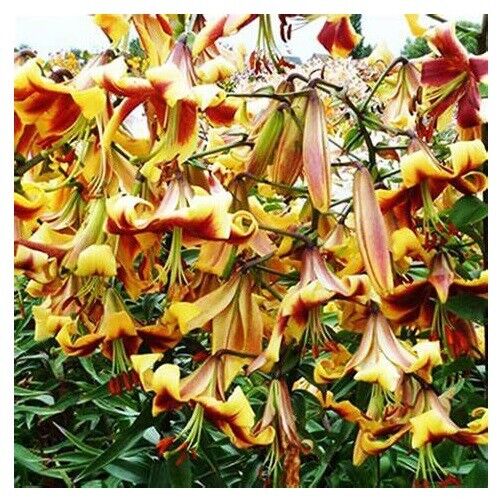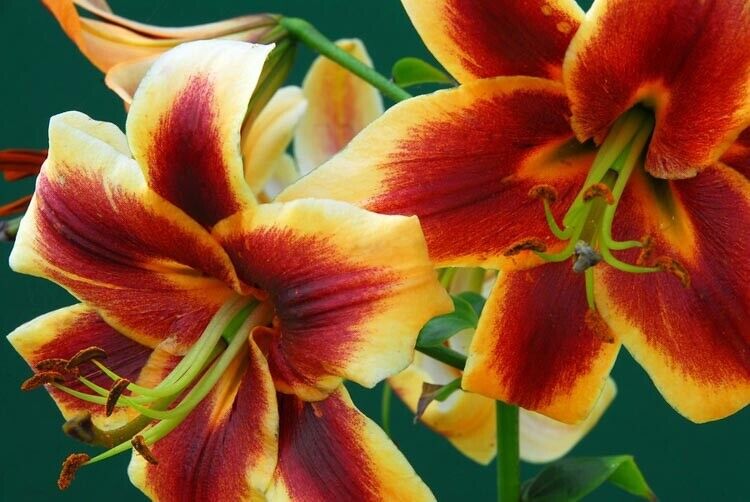 TREE LILY FLOWER BULBS~ROBERT SWANSON~HARDY GROWS 4-6FT.TALL FRAGRANT 7" BLOOMS!
BUY IT NOW, PRICE BREAK ON QUANTITY!!!
1 BULB * 3 BULBS * 6 BULBS * 12 BULBS * 24 BULBS OR 48 BULBS
Oriental Trumpet Lily 'Robert Swanson' is one of our favorite Oriental Lilies, with its big striking red blooms (up to 7"), edged in a buttery yellow. Its light-green stigmas add another layer of contrast for a mid to late summer show that's perfect in your perennial plant bed. Long-lasting and sweetly fragrant, the flowers (up to 40 per bulb!) make lovely cut flowers as well as pollinator friendly additions to the garden. Mature Height: 4 - 6 feet.
Cold hardy, it is suitable down to zone 4!
I am offering mature, flowering size bulbs 12/14cm in circumference. Each bulb will flower in your garden this year and will increase for many more years to come.
We combine shipping ($1.50 per additional item) so check out our other items for sale!