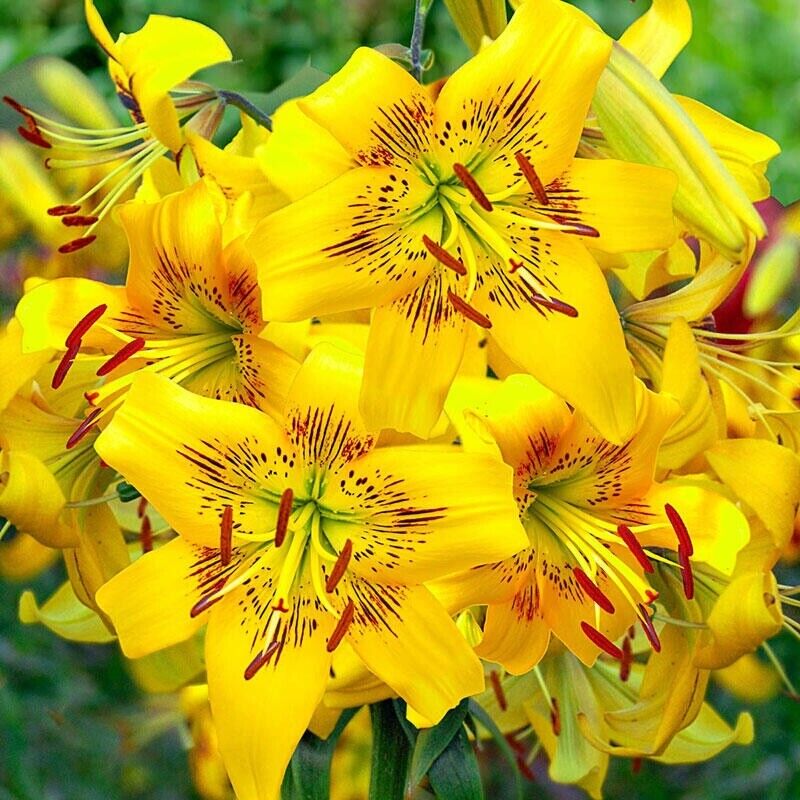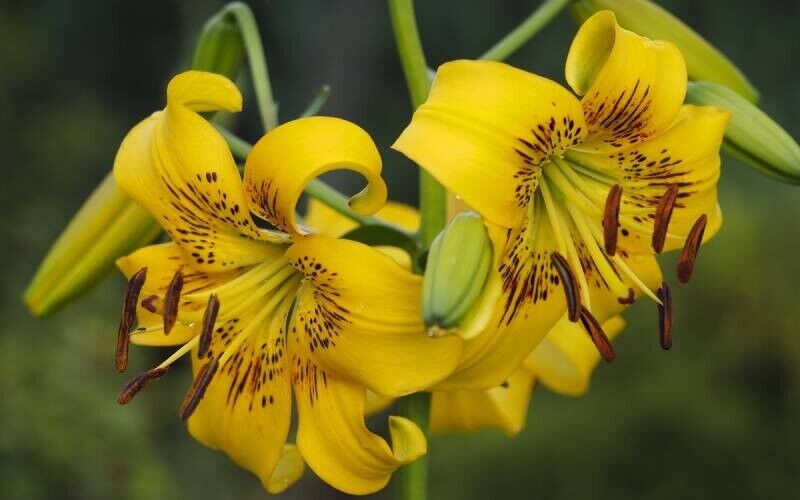 YELLOW BRUSE LILY FLOWER BULBS HARDY PERENNIAL PLANTS GROW TALL SUMMER BLOOMS!!!
BUY IT NOW, PRICE BREAK ON QUANTITY!!!
1 BULB * 3 BULBS * 6 BULBS * 12 BULBS * 24 BULBS OR 48 BULBS
Very tall and strong stemmed, with exceptionally large blooms for an Asiatic. A light fragrance is carried by the numerous, broad petaled flowers. More of a gold than a yellow, it is so bright it simply glows!
Cold hardy, it is suitable down to zone 3!
I am offering mature, flowering size bulbs 12/14cm in circumference. Each bulb will flower in your garden this year and will increase for many more years to come.
We combine shipping ($1.50 per additional item) so check out our other items for sale!